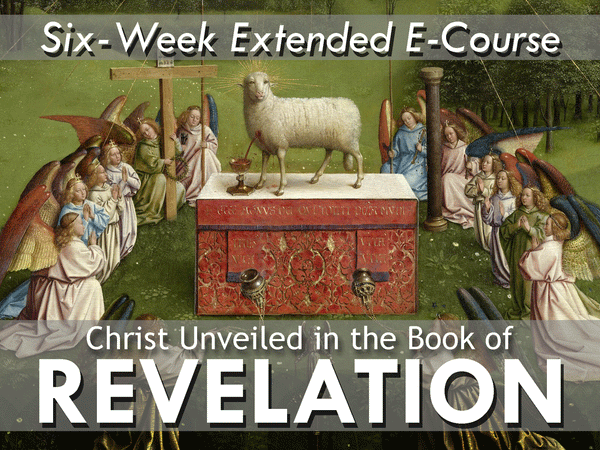 Revelation E-Course *New in 2023*
Extended E-Course with John Crowder:
Six Weeks // Twelve Sessions on the Apocalypse ...
Christ Unveiled in the Book of Revelation

This new, upcoming E-Course begins in November 2023, live through Zoom with John Crowder. Each weekend you will participate in two video lectures with discussion, Q & A, and practical activation exercises. Sessions are once per day every Saturday and Sunday. Each session is recorded for future review and for those wishing to learn at their own pace.

☩ 12 high quality live video lectures over six weeks with lifetime access to the recordings.
☩ More than 20 hours of total seminar time with John through Zoom, with added focus on activation and impartation.   
☩ Additional recommended reading material for those who want a deeper dive into the subject matter.
☩ Benefit from more than 25 years of study and experience in an accessible learning model.
Tuition: $450

Download Brochure
*Brochure includes course description and various discounts.

Common Time Zones for live lectures:
(Same time each Saturday & Sunday)
7pm London Time
2pm US East Coast
1pm US Central
12pm US Mountain
11am US Pacific
6am +1 day Auckland Time

Other On-Demand Extended E-Courses
Book together with another course and use discount code "MultipleCourse" at checkout for 25% off each course
---